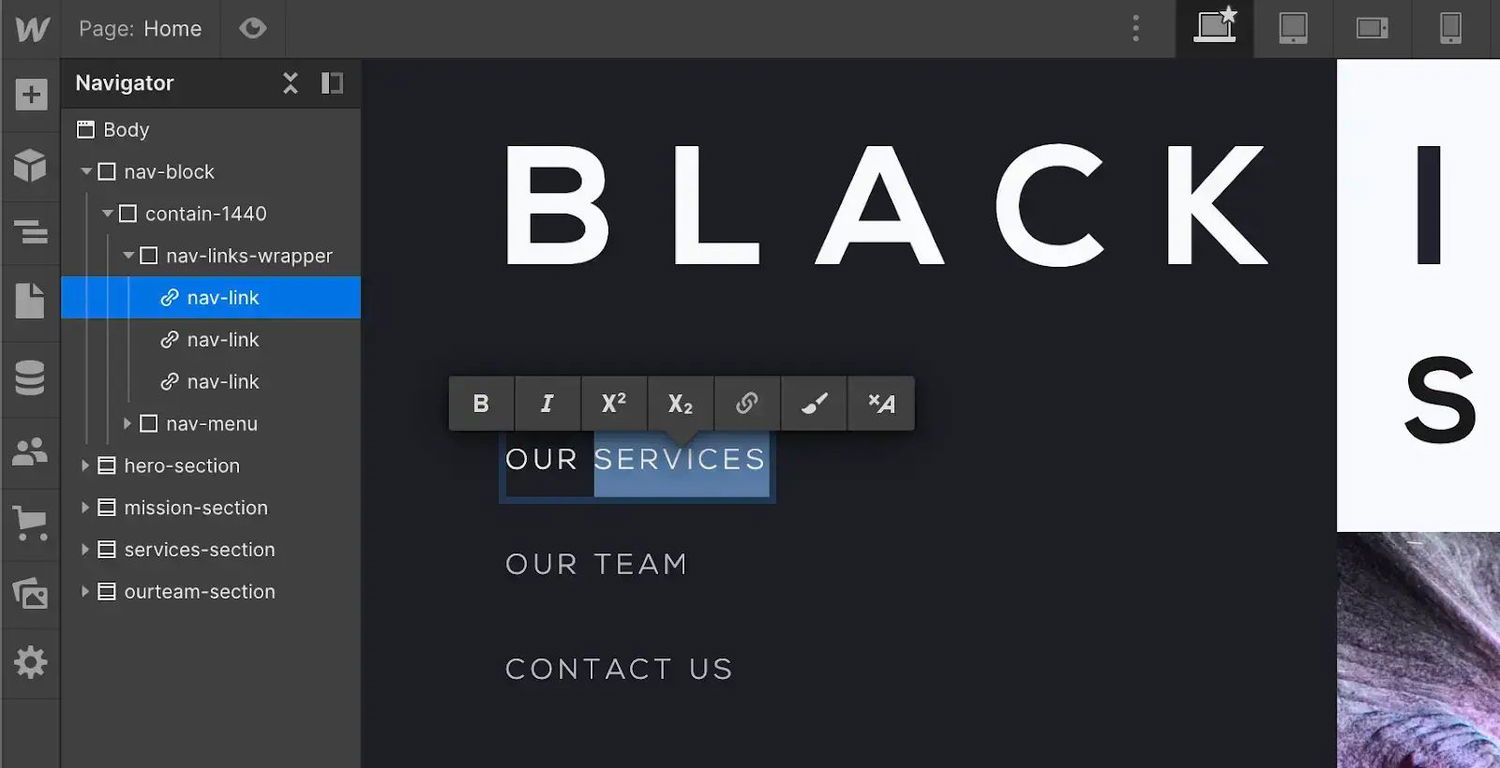 Webflow is a relatively simple yet powerful web content manager, and the developers made it as easy as possible to edit any website content of your choice. But with so many different types of content, it can sometimes get confusing. So, how can you edit content in Webflow?
Webflow includes two basic editing methods: the Webflow Designer and Webflow Editor. The Designer is the most powerful way to edit content since it's also how you build the website and add new content, and the Editor is the safer option since it only edits content without changing the layout.
There are quite a few differences between the Webflow Designer and Webflow Editor. They differ in capabilities, how they work, and who can access them. Let's look at both to see how best to edit your content in Webflow.